McKee Mk 18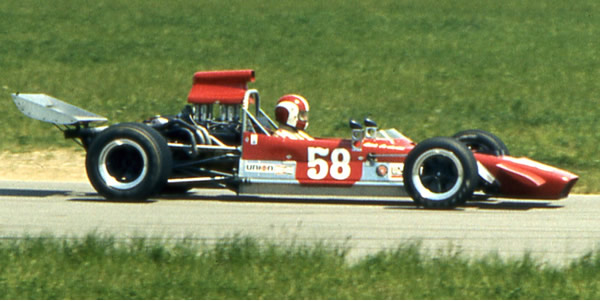 The McKee Mk 18 was a new F5000 design built for regular customer Dick DeJarld for 1972. After a very low-key F5000 career, it was transformed into a strikingly ugly Can-Am car for Robert Goulet in the 1980s before being rescued by McKee and restored for historic racing.
The Mk 18 was squarer than the previous Mk 12 and can easily be distinguished by its square forward-braced rollover hoop. Dick DeJarld entered the car in a number of pro F5000 races during 1972 but did not actually appear, restricting his known outings to SCCA Nationals, where Central Division could still muster reasonable Formula A fields. He made one Pro outing in 1973, but could not qualify from the heats at Michigan International Speedway. DeJarld raced the car until the end of the 1975 season when he sold it to fellow McKee enthusiast Ed Midgley to replace the Mk12 that Midgley had stuffed into the barrier at Blackhawk Farms. Midgley ran the car in SCCA events, and it was also raced by Jerry Hansen at Blackhawk Farms in August 1976, where Hansen gave the Mk 18 its only known race win. Midgley crashed the Mk18 at Wentzville during 1976, damaging the nose, and requiring a conversion to a sportscar-style nose.
Once DeJarld and Midgley had repaired Midgley's Mk12, the Mk18 was sold to Bob Goulet, and raced by him in Formula A until the end of the category in 1978, when Formula A was merged into A Sports Racing (ASR). Goulet ran the Mk 18 in the very last Formula A race, the 1978 SCCA Runoffs, finishing sixth. Goulet rebodied the car for ASR with shockingly ugly bodywork, and entered it in Can-Am races in 1980, but the ugly contraption was black flagged at Road America and failed to start at Brainerd. Goulet also participated in the Road America and Edmonton Can-Am races in 1981, but was well towards the back of the grid. He then renamed it the "Sabre 001â€
Chassis
History
Current owner
McKee Mk 18
'1'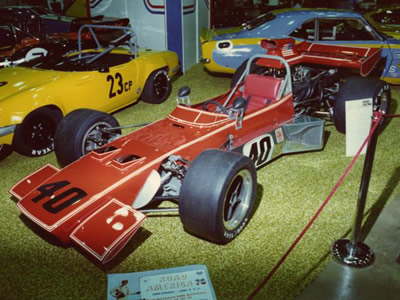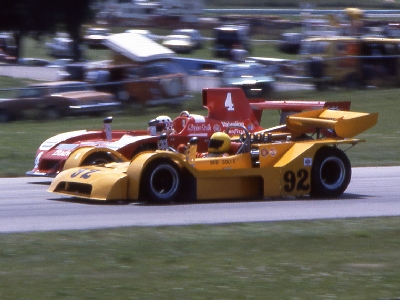 New for Dick DeJarld (Joliet, IL) in 1972, and raced in SCCA Formula A events. Appeared at the Michigan Pro F5000 event in 1973 but did not qualify from the heat. Raced by DeJarld until sold to Ed Midgley (Geneva, IL) for 1976, when it was also raced by Jerry Hansen at Blackhawk Farms. To Robert Goulet (Wauwatsoa, WI) for 1977, and raced in SCCA Formula A. Goulet converted the McKee to sports car bodywork for 1979, appearing at Brainerd in July that year in the ASR class. Raced in Can-Am in 1980 and 1981, then renamed the "Sabre 001" for Can-Am again in 1983, and again in 1985. To Bob McKee and raced by Bill Scott in CAT races in 1986 and 1987. Then restored to its original specification for new owner Tom Simpson (Peoria, IL), and used in vintage racing. It ran alongside several other McKee cars in historic races at Road America in the early 1990s, and also ran at HSR Mid-Ohio in August 1993. After a 20-year gap, Simpson ran the Mk 18 again in historic events in 2006. Raced at the HAWK at Road America in July 2015.
Driven by: Dick DeJarld, Jerry Hansen, Robert Goulet and Bill Scott. First race: Mid-America Raceway, 24 Sep 1972. Total of 18 recorded races.
Tom Simpson (USA) 2015
My thanks to Road America historian Tom Schultz, former owner Ed Midgley, Tom Simpson's McKee Register and Ben Fritz.
Other pictures
These histories last updated on .