Williams FW04 car-by-car histories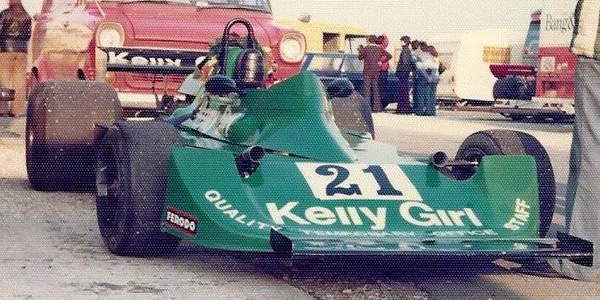 The Williams team's 1975 Williams FW04 design was the work of Ray Stokoe, but was an evolution of the John Clarke IR/FW series. Jacques Laffite took FW04 to an excellent second place at the Nurburgring.
The very wide Iso-Marlboro IR/FW series had suffered from bodyroll, and Ray Stokoe's FW04 monocoque was nine inches narrower and had the fuel cells more centrally positioned. The radiators were moved from behind the front wheels to ahead of the rear wheels, and the front suspension geometry was significantly different. Lead driver Arturo Merzario drove FW04 on its debut, but decided he preferred the older FW03, before quitting the team two races later. French F2 star Jacques Laffite raced FW04 for the rest of the season, and although the car was generally unreliable and qualified on the back half of the grid, he did make some headlines in the German Grand Prix where all but two of the 14 cars that qualified ahead of him retired and almost everyone else had problems, leaving the Williams to take the flag in second place. At the end of the season, a second FW04 was built, and the two cars became FW04/1 and FW04/2.
At the end of 1975, Walter Wolf bought into the Williams team and purchased the Hesketh 308C project, which was run in 1976 as the Williams FW05. After being used briefly at the start of 1976, both FW04s were sold to Brian McGuire who ran them in the Shellsport Group 8 series, giving the Williams marque its first F1 win at Thruxton in September 1976. McGuire continued to race the FW04s until he crashed fatally in one of them in August 1977. The surviving car plus all the surviving components from the crashed car are now in the hands of a restorer in the UK.
Car
Total
Race
Starts
Grand
Prix
Starts
Grand
Prix
Wins
First Race
Present Location
24
10
Spanish Grand Prix
(27 Apr 1975)
United Kingdom 2017
5
Shellsport G8 Championship round
(22 May 1977)
United Kingdom 2018
Please contact Allen Brown (allen@oldracingcars.com) if you can add anything to our understanding of these cars.
These histories last updated on .