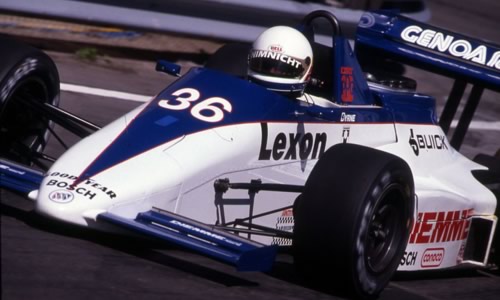 American Racing Series (ARS)
CART was booming in the mid-1980s but two of the championships that had acted as ladder series, Formula Atlantic and Can-Am were in complete disarray. The third, Formula Super Vee, was still flourishing but was no longer generating the same talent it had earlier in the 1980s. CART's answer was to create a new series with "spec" racing cars intended to showcase driver talent. March were contracted to build a series of cars based on their 1985 Formula 3000 car and named Wildcats. Engines were provided by Buick.
Spec series, where only a single manufacturer and engine is allowed, are not typically covered on OldRacingCars.com but this series and its successor Indy Lights, are an inescapable part of the late-1980s US road racing scene and need to be discussed alongside Formula Atlantic and Formula Super Vee.