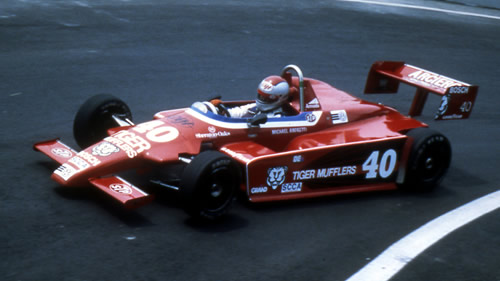 Formula Super Vee
The big brother of the widely successful Formula Vee, FSV began in 1971 with successful but barely reported series in Europe and the US. The original specification was for the air-cooled engine from the VW Beetle but the formula flourished following the introduction of the water-cooled Scirocco engine in 1978.
In Europe it fitted into the development ladder around F3 and later Formula Renault Europe but in the US it gained a position between sprint cars and Indy car racing. It was behind Can-Am and Formula Atlantic in the early 1980s but profited from Atlantic's disasterous Mondial season in 1983 and Can-Am's decline in 1984/85.
Our coverage starts with the with US series in the middle of its Lola-dominated air-cooled days and then jumps on to the Ralt-dominated water-cooled era of the early 1980s. The gaps will be filled in as results are located and collated.
Robert Bosch/VW Super Vee Championship
The 1975 season: Daytona, Sebring, Road Atlanta, Laguna Seca, Riverside, Lime Rock, Watkins Glen, Elkhart Lake, Mosport Park, Watkins Glen, Daytona
The 1981 season: Charlotte, Milwaukee, Watkins Glen, Elkhart Lake, Brainerd, Milwaukee, Michigan, Riverside, Phoenix
The 1982 season: Phoenix I, Charlotte, Detroit, Milwaukee I , Elkhart Lake, Milwaukee II , Mosport Park, Michigan, Riverside, Laguna Seca, Phoenix II
The 1985 season: Long Beach, Indianapolis Raceway Park, Milwaukee, Detroit, Meadowlands, Cleveland, Elkhart Lake, Watkins Glen, Mid-Ohio, Sanair, Laguna Seca, Phoenix
All results and car histories compiled by Chris Townsend.
Please email Allen if you have any material on US or European FSV race results.