Matich A51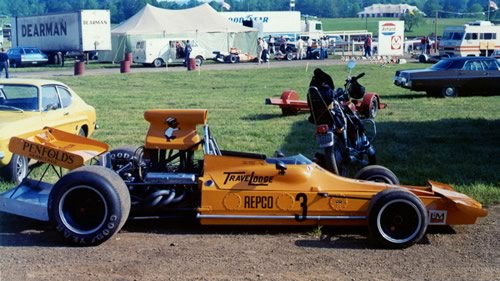 A modified version of the A50, the A51, was taken to the US series in 1973 but the moment had passed and the A51 was not competitive. Two further variants would follow over the next year but Matich retired after the 1974 Tasman and no further cars were built. The sole A51 was modified to A53 specification and was used regularly through to the end of the Australian F5000 series in 1982.
This car, and the two A52s that followed, were built on monocoques built by Commonweath Aircraft Corporation (Melborne, Australia) to drawings supplied by Frank Matich.
This research was originally conducted by Aaron Lewis but has been extensively reworked in May and June 2003 with the assistance of Bryan Miller in Australia and Milan Fistonic in New Zealand. Thanks also to Wolfgang Klopfer for spotting omissions and to Terry Walker for the picture.
All and any further help would be gratefully received. Please email Allen at allen@oldracingcars.com if you can add anything.
Matich A51
The A51 was designed for the 1973 US season but did not work well. The December 1974 edition of Racing Cars News carried an article about Matich's retirement and said this about the A51.
'No one in Australia saw the A51 run, although Matich regards the car as probably the best suited to an average local circuit. "It was the ultimate in development of our car as a front radiator car. It was the lightest car we built and it didn't behave on the bumpy American tracks as well as I would have liked. Our suspension didn't have sufficient movement, especially with heavy fuel loads." (We've seen it [the A51] recently, of course, in the hands of the brilliant Lella Lombardi.)'
John Goss later bought the A51 to join his A53 and raced it extensively.
Chassis
History
Current owner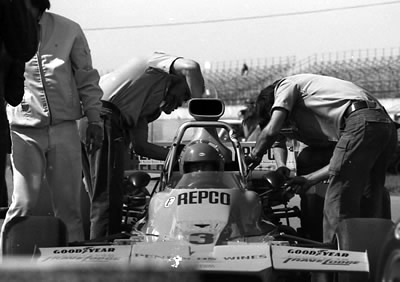 New model A51 built for 1973 US season. M Earley for Frank Matich: US 1973 (debut R1 Riverside 29 Apr 1973 and did first five races, best finish fifth at Michigan). Advertised by Frank Matich Racing in Racing Car News November 1973. Reported to have been bought by Paul Feltham for the 1974 Tasman but deal fell through. Sold to Kevin Loy and raced by Lella Lombardi at Sandown Park November 1974 and Australian GP November 1974; raced by Loy at Oran Park 2 Feb 1975. To Ian Douglass for Surfers Paradise the next weekend. May then have returned to Matich.
To John Goss by August 1975 "for spares"; painted blue and converted to later A53 spec. i.e. rear radiators. Raced by Goss in the Australian Internationals Feb 1976 and won the Australian GP at Sandown Park in September 1976 in Goss' hands. Retained for the Rothmans International series in Feb 1977, and driven by Henri Pescarolo at one race at Calder in March 1977. Retained again by Goss for the 1978 Rothmans series. For Jim Richards Australian Internationals 1979; then to Greg Doidge October 1979: Winton 28 Oct 1979, Australian Gold Star 1980. Sandown Park 13 Sep 1981, Winton 25 Oct 1981, on entry list for last F5000 race, Oran Park 21 Mar 1982. Subsequently to 'D Richardson' Sep 1982, then to John Hermann (Sydney) December 1983. Last raced by Hermann in 1988. Sold by Hermann to Chris Hocking and raced in the MSC F5000 Tasman Cup Revival Series, first appearing at the Australian Grand Prix support race in March 2011. Also appeared at the Phillip Island Classic in March 2012. Sold at some point to Bruce Simpson (NSW). Bryan Sala reports that Simpson had the A53 in March 2016.
Bruce Simpson (Australia) 2016
Sources include Autosport 14 Feb 1974 p8 (Oran Park Tasman report) and 7 Mar 1974 p12 (Adelaide Tasman report). Added details taken from "The official 50-race history of the Australian Grand Prix" (R&T Publishing 1986) include pp402-403 (Matich 005 & 007 story), p383 (1974 GP report), p411,415 (1977 GP report). "The Formula 1 Register Fact Book: Formula 5000 1972-1981" (Paul Sheldon, 1994) has been used for most post-1977 race results.
These histories last updated on 17 May, 2016 .