Trojan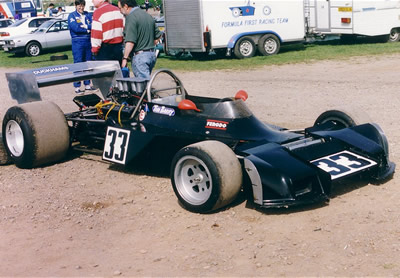 All and any help would be gratefully received. Please e-mail Allen at allen@oldracingcars.com if you can add anything.
Type
Years
Number built
Notes
McLaren M10A
1969
(See McLaren)
McLaren M10B
1970
(See McLaren)
McLaren M18A
1971
(See McLaren)
McLaren M22
1972
(See McLaren)
Trojan T101
1973
5 or 6
Successful on both side of the Atlantic, winning eight races. Full monocoque. Wheelbase 100"; front track 59.5"; rear track 60"; length 157.5"; overall length 160in. Used 5-speed Hewland DG300 gearbox and 13in wheels. Designed by Paul Rawlinson based heavily on the F2 McLaren M21. FULL CAR-BY-CAR LIST AVAILABLE
Trojan T102
1974
1 or 2
One car built for Ian Ward. A second car later built up to F1 T103 specification for historic racing. At some point, Mick Hill bought one or other of these T102s to use as the basis of his "V8 Beetle" Super Saloon. The front suspension and 'pretty much' the whole of the back end of the Trojan were used in the Beetle. The original T102 and a spare tub advertised by Iris & Marty Ahlman Feb 1978. A T102 in parts advertised by Roger Hurst in Feb 1984. Tim Barry (Sittingbourne, Kent) raced the ex-Ian Ward T102 in libre racing in 1988 and, in 2004, Keith Norris bought the remains of the Beetle.