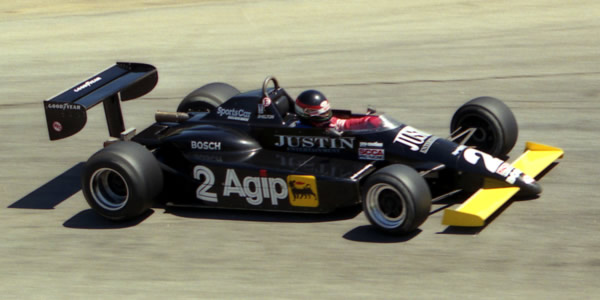 ECAR Formula Atlantic
While the flame of Formula Atlantic was still flickering on the west coast in 1984, there were no professional races East of the Rockies. Vicki O'Connor was running a Pro Sports 2000 series centred on Road America when Bob Anderson, VP of Pro Racing at the SCCA, approached her to run an eastern equivalent of WCAR. Loving Formula Atlantic from when her husband Bill ran in the category a decade earlier, Vicki accepted the challenge and the East Coast Atlantic Racing (ECAR) would be run by her Pro Motion Agency from Chicago. The first series in 1985 accompanied the SCCA's Trans-Am series at six events spread as wide as Brainerd in Minnesota, Lime Rock and Summit Point in the US northeast, Trois-Rivières in Canada, St Louis in the Mid-West, and St Petersberg in the southeast. The St Petersburg programme gives a good snapshot of the SCCA's Pro Racing package at that time as it included 50 lap races for each of the Trans-Am and Can-Am championships on the Sunday, and, in a supporting role on the Saturday, 30 laps for the Formula Atlantics, 25 laps for VW Golfs and 25 laps for Sports Renaults, a single-seater 'spec' sports car with 1.7-litre Renault engine.
With backing from Illinois-based loans company Household Finance Corp (HFC), the series expanded to nine rounds in 1986, including one supporting the Canadian Grand Prix at Montrèal and other rounds supporting the dying Can-Am series at Summit Point and St Louis; and Trans-Am at Road America, Lime Rock, Road Atlanta and St Petersburg. In 1987, the series joined the CART program for several rounds, supporting Indycar races on the road courses at Road America, Mid-Ohio and Tamiami Park. The series' continuing growth contrasted with problems in the western series following the abrupt withdrawal of its sponsor and organiser SPI. The 1989 season saw a deal bringing Toyota on board as series sponsor and as new engine supplier, and after a further two seasons under the Toyota Atlantic banner, the two series merged into a single national championship under O'Connor's leadership in 1991.