Arrows A4 car-by-car histories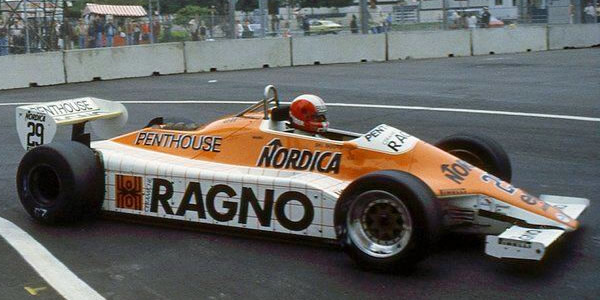 Dave Wass's first design in charge at Arrows, the A4 was again highly orthodox, but there was little this small team could do against the manufacturers' turbo engines, and the A4 rarely scored points.
The new A4's aerodyamics were little changed from the A3, the main difference under the skin being that the A4 had a honeycomb monocoque. Its debut at Kyalami was a disaster, with Marc Surer writing off his car during testing in an accident that broke both his ankles, Patrick Tambay deciding to retire from F1 to race in America, and then replacement drivers Brian Henton and Mauro Baldi both failing to qualify. The Arrows could no longer even be assured of qualification, and although the team's fortunes picked up when Surer was able to return, Wass quickly got to work on a replacement car.
Tracing the histories of the A4s has been difficult in the usual way of Arrows, with the cars all leaving the factory with chassis plates that did not necessarily give any clue to their real identity. This has led to arguments over who has which car, and at least one major row. As well as the three cars that remained intact at the end of 1982, the two damaged cars have made a return in one form or another, and an extra car has been built up from parts. For that reason, all the cars below are shown as 'not disclosed' until all is satisfactorily resolved.
Please contact Allen Brown (allen@oldracingcars.com) if you can add anything to our understanding of these cars.
These histories last updated on .