Chinook Formula A car-by-car histories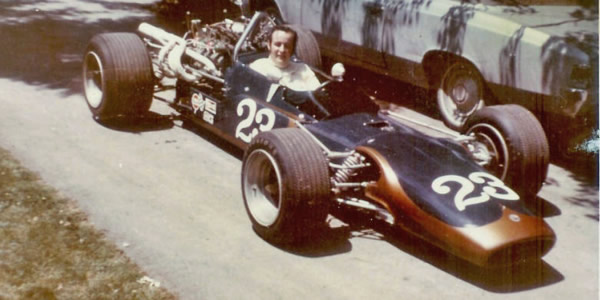 Chinook built four Formula A cars in 1969 and 1970, using an unfathomable range of model numbers from Mk 5 to Mk 9. None appeared very often, and they achieved minimal success.
Toronto-based Chinook, run by Canadian-Hungarian brothers Rudy and George Fejer, had built four Group 7 cars for use in Can-Am and in the Canadian Drivers Championship between 1966 and 1968 but for 1969 CASC moved the Canadian Championship to Formula A, for single-seater cars with 5-litre stock block engines. The Fejers laid down a run of four cars for this series and immediately attracted customers, including Brian Weightman who had the first car equipped with a Ford engine for a low-budget project, and Nat Adams, who had bought the Chinook Mk 5 Can-Am car in 1968.
George Fejer had built and raced a car in USAC road racing events in 1968 but this had not been a huge success and the new Formula A cars were more closely related to the Group 7 cars. According to former team member Ed Butt, the frames of the four cars were all built at the same time and had the same suspension but the Fejers chose to give a different model number to Weightman's Ford-powered car which was named in the press at the time and in later adverts as the Chinook Mk 6. Nat Adams' car, which had slightly squarer bodywork, was called the Mk 8. The model names applied to the final two cars, sold to Harvey Craig and Don Mason, are not known.
Please note that these histories are still in a state of flux. Since they were originally written, with the help of former Chinook team member Ed Butt, further information has been supplied by Steve Morici of Morici Motorsports West and by Richard Taylor of Autotune. The difficulty is that the information does not all agree and in some places directly conflicts. The biggest problem is the model numbers. The Can-Am cars were the MK 1, Mk 2 and Mk 5 but the 1968 USAC car is called the Mk 6 in some places and Mk 7 in others. Brian Weightman's car is then either a Mk 6 or a Mk 7; Nat Adams' car anything from a Mk 6 to a Mk 9; and the other two FA cars either Mk 7s or Mk 8s. Steve and Richard have done a great job preserving the history of Chinook and understanding the cars, so these histories will evolve as more is decyphered.
If you have anything to add, even if it is contradictory to what is written here, please email Allen.
Chassis
History
Current owner
These histories last updated on .