Rassey 74 (Formula 5000) history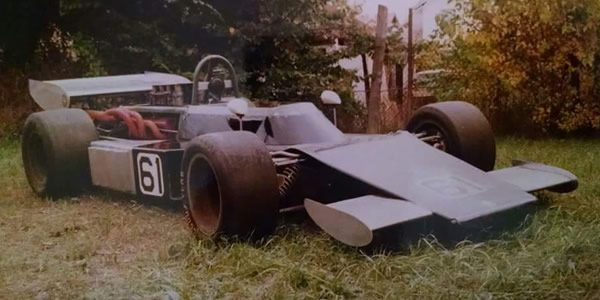 The Rassey Formula A was designed by Bob Clemens, and built by Edward Rassey's Rassey Manufacturing. The car appeared at a handful of Pro races in the Mid-West in 1975 and 1976.
Bob Clemens (Roseville, Michigan) worked for Chevrolet as a chassis designer, and had raced a Triumph Spitfire in the SCCA G Production class in Central Division from 1963 to 1966. In September 1966, the 34-year-old appeared in a Formula C car, designed by Clemens, built by Rassey Manufacturing, and known as the Rassey Hurricane. Clements raced this car in both local SCCA events and in Pro events over the next couple of seasons. By 1970, Clemens was a chassis and suspension engineer in GM's Corvette division, and acquired a Corvette RS which spent a year as the family runabout before he and mechanic David L. Skibowski reworked it into a Trans-Am car. He ran that car in Trans-Am in 1971 and 1972. He then went on to design the Formula A car for 1974, but his race record in the car is as-yet unknown.
Edward C Rassey, of Warren in Michigan, was the elder brother of Lou Rassey, the famed engine designer and Indianapolis entrant, who had raced on dirt tracks in the 1930s and 1940s before becoming a mechanic and then a car owner. Ed himself had raced from the late 1920s to the 1940s, and operated Rassey Manufacturing in Detroit from 1946 until his death in 1994, aged 81. He had built quarter-midget race cars for under-age drivers in the 1960s but had not had much involvement in road racing before the appearance of the Rassey Formula C car.
We are still learning about this car, and would welcome any more information. Please contact Allen at allen@oldracingcars.com if you can help.
Chassis
History
Current owner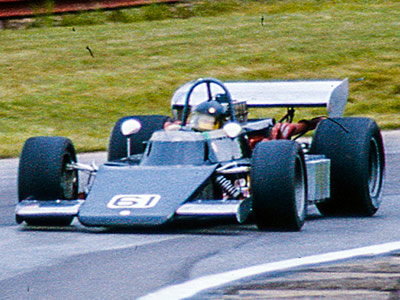 First known appearance was at the Pro F5000 race at Road America in July 1975, where Mark Alderson drove. He was not slowest in practice, and improved each session to record a time 15% slower than pole position, but only marginally slower than some of the other Midwest Division amateurs in a range of one-year-old and two-year-old Lolas. Alderson retired early in Heat 1. Mike Brockman took over the drive at Mid-Ohio a month later, but did not record a practice time and was the first retirement from Heat 1. A year later, Roger Bighouse drove the Rassey at Mid-Ohio and put in a much improved performance, qualifying 15th out of 21 in practice, but still 14% off pole, and finished both heats to be classified 15th overall. The car was not seen again but in 2003, Bruce Reimer got in touch to say he owned the car and was running it in vintage events in southern California. Still owned by Bruce in May 2006. Reported to be still with him in February 2017.
Driven by: Mark Alderson, Michael Brockman and Roger Bighouse. First race: Road America (US R4), 27 Jul 1975. Total of 4 recorded races.
Bruce Reimer (USA) 2017
These histories last updated on .