LeGrand Mk 11 history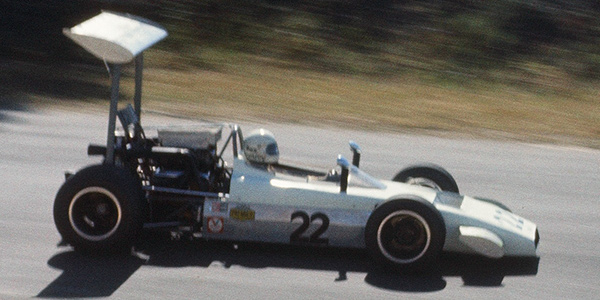 Rex Ramsey raced the LeGrand Mk 11 in late 1969, giving LeGrand its first International Formula A race victory at Trois-Rivières in September that year. It was later raced by Jim Paul, its designer.
When Red LeGrand was interviewed by Autoweek in February 1969, he mentioned that his company was building a prototype USAC Championship car based on the layout of the Mk 7 but "with necessary changes to insure compliance with USAC requirements". This car was said to be the Mk 11. However, by December, either the USAC project had been scrapped and the Mk 11 notation had passed to another project, or the Mk 11 had metamorphosed into a new Formula A car. In December, Autoweek reported that: "Designed by former aerospace engineer John Paul, Le Grand Racecars' latest offering is a new space-frame Formula A car, the Mk 11. It uses a low-drag aerodynamically-tested body, and already the prototype driven by Rex Ramsey has broken lap records set this year at the Willow Springs Raceway. A works car will probably be run in the 1970 Continental Championship series". It was fitted with a Traco Chevrolet engine and Hewland LG600 gearbox.
The car's first race was at the Mont-Tremblant Pro Formula A race in September 1969, where Rex Ramsey qualified 17th in a 27-car field. He was well off the pace of the leading Surtees, Eagles and McLarens, but in amongst the spaceframe Lola T140s and T142s. He was involved in the first lap accident, but was able to resume, finishing six laps down. Ramsey stayed in Canada for the Trois-Rivières race a week later, a round of the Canadian FA/FB series. Horst Kroll led from the start in his Lola T142 but he crashed, and when the engine in Eppie Wietzes' similar car started to overheat, Bill Brack took the lead in his borrowed Lola T140. The T140's suspension broke with eight laps to go, leaving Rex Ramsey to win fortuitously in the Mk 11. He raced the car again at Thompson Raceway the next weekend, but was only 14th in qualifying, starting the race in amongst the specials such as the EDP, Vulcan and Kiki. He was delayed during the race and was classified 13th.
A return to California brought victory against negligible opposition in a SCCA Regional at Riverside on 5 October. He was then eighth out of 11 qualifiers at the SCCA Runoffs, and crashed out on the opening lap. His season ended at the Sebring Pro race in late December where Ramsey was again well off the pace in qualifying, more than 10% slower than pole position, and after finishing well behind in both heats, he was classified 11th overall.
Paul himself was the car's driver in 1970, and he started the season well by qualifying 12th out of 26 at Laguna Seca, just one place behind Ramsey's 1969 Eagle, and finished an impressive eighth, just two laps off the leaders. However, these results were not repeated, and Paul was generally to be found near the back of the grid. He returned for the early-season west coast races in 1971, and again in 1972. The car was then sold off for use in SCCA regional events.
Chassis
History
Current owner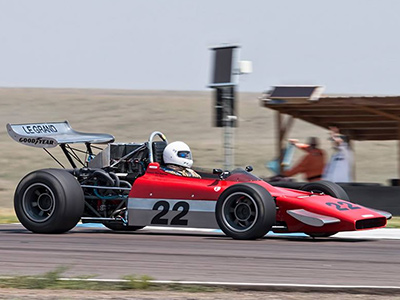 Raced by Rex Ramsey in late 1969, winning at Trois-Rivières in September, but well off the pace in the L&M series. Jim Paul raced the car in 1970, with a best result of eighth in the Pro race at Laguna Seca, and appeared a few times in 1971 and early 1972. To Keith Saunders (Albuquerque, NM) for SCCA racing later in 1972, then to Bill Swope (Albuquerque, NM) for 1973. Swope advertised it late 1975, and it seems likely that this was the LeGrand used by JB Walton in SCCA Regionals in Utah Region in 1978. The next time it was seen was when Harold Janke owned it in Nebraska in the late 1990s. To Kirk Severson and racing in historic events by 2001. To Marty Fidrich (Elisabeth, CO) by 2007.
Driven by: Rex Ramsey, Jim Paul, Keith Saunders, Bill Swope and J B Walton. First race: Mont-Tremblant (US R11), 7 Sep 1969. Total of 23 recorded races.
Marty Fidrich (USA) 2018
Please contact Allen Brown (allen@oldracingcars.com) if you can add anything to our understanding of these cars.
These histories last updated on .