March 713S car-by-car histories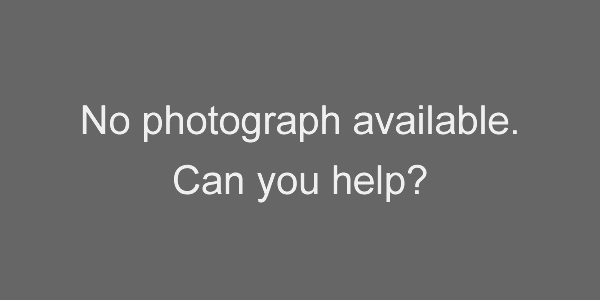 March had two Formula 3 designs for 1971, a spaceframe based on the 1970 F3 car, and a monocoque based on the new Formula 2 car. The March 713S was the spaceframe and apart from a batch of six sold to Eifelland, did not sell in large numbers. James Hunt had some early-season success in his example.
The new spaceframe 713S was a lighter and neater evolution of the 1970 spaceframe F3/FF car developed by Bill Stone, but with the bodywork of the new Formula 2 712M. It was fabricated from 16 and 18 gauge square and round tube, a change from the 1970 spaceframes which used only square tube. Removable fibreglass sidepods housed Marston bag tanks, as required by new 1971 F3 regulations. Front suspension was highly conventional, except that the wishbones were unusually narrow. The main change in this area from the 703 is that the shear plates used to configure the car for different formulae in 1970 were dropped in favour of conventional welded pick-up points. Suspension was also conventional at the rear, but the 713S and 713M differed from the 712M in having a reversed lower wishbone required by the Hewland Mk 8 gearbox, while the 712M had the parallel double lower link as used on the F1 701. The nose was the same as the 712M with air ducted from under the nose through an angled radiator and venting through the top. The 1600cc Ford-Lotus twin cam engine used on the prototype was built by Holbay, and had Lucas fuel injection. The 713S had 10-inch front and 12-inch rear wheels, and used Firestone tyres.
The generous budget of Günther Hennerici's Eifelland Caravans team in Formula 2 and Formula 3 was a significant factor in the success of March's junior formulae production cars in its first two seasons, especially when they ordered six of the new 713S F3 car at the start of 1971. The works also fielded one in their official Formula 3 team for James Hunt, the young Englishman who had impressed in a Lotus 59 in 1970. Hunt won the opening race at Mallory Park, but only four cars were at the circuit for this first event of the 1600cc formula, and Hunt was later disqualified when the plug was found to have fallen out of his airbox. Hunt then took impressive wins at Montlhéry and the Nürburgring, before his season was disrupted by a series of accidents. After flirting with F2, Hunt was given a new monocoque 713M, and the 713S was repurposed for Dave Morgan to use in F3 and Formula Atlantic after the talented Englishman had two works-loaned Formula Atlantic Marchs sold from under him.
If you can add anything to these histories, please contact Allen Brown (allen@oldracingcars.com).
Chassis
History
Current owner
March 713Ss in 1971
Of the nine 713Ss built, six went to the Eifelland team, one to a German privateer, Paul Zitzen, and one to Peter Bloore, while the prototype was retained by the works team for the up-and-coming James Hunt.
Exactly how the six Eifelland cars were used is still to be resolved, but 713S-5 appears to have been Erwin Derichs' car, 713S-6 has been identified as Wolfgang Bülow's, and 713S-8 has been identified as Willi Sommer's car. The other three Eifelland cars (713S-2, 713S-3 and 713S-7) are likely to be those driven by Willi Deutsch, Franz Pesch and Hermann Unold at the start of the season, but it would appear that Klaus Enders took over the Pesch car from May onwards, and that this car was then driven by pop star Howard Carpendale in a guest appearance with the team in the Eifelland-Caravaning-Pokal at the Nürburgring.
Chassis
History
Current owner
March 713Ss in 1972
The two 713Ss based in England can be traced into 1972, and progress is slowly being made with the German cars. References to chassis numbers in ONS Mitteilungen suggest that Eifelland's 713S-3 went to Peter Schäbitz, Paul Zitzen's 713S-4 went to Dieter Rothe, and Wolfgang Bülow's 713S-6 went to Utz Schad. Manfred Werner identifies that Erwin Derichs' 713S-5 went to Bernd Rack, and Chris Townsend advises that the Wagenpass of 713S-8 shows that it passed from Willi Sommer to Hans Deffland. Also, the Wagenpass for 713S-7 appears to say that it was the car driven by Peter Krauss in 1972. That leaves just one last Eifelland car,713S-2, to be explained in 1972.
Other Germans who raced 713Ss in 1972 include Bernd Breil, although Breil was also reported to be driving an Eifelland 723 at some of his appearances, and Günter Hölker, who drove a "713" for the H. Hundt Duckhams team from August 1972 onwards. Heinz-Jürgen Rüller raced a March "713" at the first race of 1972, but he had raced a 1000cc March 703 in 1971 and it is possible that his "713" was his older car updated with a 1600cc engine. A photograph of Rüller's car would probably resolve this.
Chassis
History
Current owner
Bernd Breil (Koblenz, Rhineland-Palatinate, West Germany) raced in German F3 during 1972 and 1973, but such is the inconsistency in the way his car was described, it is very hard to be sure what it was. It was described by ONS Mitteilungen as a March, a March 713, and an Eifelland, but also a Rilo March and an Engel. Two photographs on formel3guide.com show a 1971 March, so the current hypothesis is that it was a March 713S. Also, formel3guide.com has identified the car as chassis 713S-1, the car used by James Hunt at the start of 1971, but this is hard to reconcile with the reported later history of that car as Dave Morgan's Formula Atlantic mount, sold to Mike Wilds' backer for 1972. At present, Breil's car is unresolved.
Driven by: Bernd Breil. First race: Hockenheim, 14 May 1972. Total of 17 recorded races.
Unknown
From August 1972, Günter Hölker (Dülmen, North Rhine-Westphalia, Germany) appeared in German F3 events with a March 713 entered by H. Hundt GmbH Duckhams Oils (Krefeld, North Rhine-Westphalia). Retained by the Hundt team for 1973, and raced regularly by Hölker in German hillclimbs. Subsequent history unknown.
Driven by: Günter Hölker. First race: Nürburgring, 13 Aug 1972. Total of 12 recorded races.
Unknown
March 713Ss from 1973 onwards
In England, Mike Wilds still had his 713S-1 at the start of the season, and it reappeared in 1974 in Formula 4; while the ex-Peter Bloore 713S-9 raced in F3 in 1973 in the hands of Steve Coen. In Germany, many of the cars that had been raced in 1972 were retained by their respective owners for another season: Peter Schäbitz retained 713S-3, Dieter Rothe retained 713S-4, Bernd Rack retained 713S-5, and Günter Hölker continued to race the unidentified Hundt team 713S. Hans Deffland's 713S-8 remained in circulation as it went to Walter Proebst.
Utz Schad's 713S-6 did not appear in 1973, but made a surprise reappearance at the ADAC-Bergrennen-Alzenau in September 1974. The Wagenpass for Peter Krauss' 713S-7 shows that it did not race in 1973, but was present at the ADAC-Frankenwald-Bergrennen in April 1974.
Chassis
History
Current owner
A March 713 was reported running in libre events at Lydden from late-1979 onwards with a variety of drivers. When it was first reported, driver Alan Humberstone trying to snatch victory by taking to the grass on the approach to the finish line, it was just described as a 1.6 March 713. The next year, with Rod Turner driving, it was called Nick Cole's old March 713M. Later in 1980, Kent-based Canadian Paul Sleeman took over the drive of what was then called "the Ray Howard/Roddy Turner March 713", and bettered Duncan Gray's much newer Chevron B43. The car was sponsored by Copper Kettle Restaurant, and Sleeman drove it to regular victories in 1981 and 1982. Subsequent history unknown.
Driven by: Alan Humberstone, Rod Turner and Paul Sleeman. First race: Lydden Hill, 7 Oct 1979. Total of 11 recorded races.
Unknown
In addition to the above, unknown March 713Ss were driven by Peter Stürtz, Heinz-Jürgen Rüller and Nicola Mennella.
Acknowledgements
As with many of the Junior Formulae cars on OldRacingCars.com, much of the work on the individual car histories has been done by Chris Townsend. We are grateful to Adam Ferrington for information from his archives, to Simon Hadfield for technical details of the early March production cars, and to Richard Page at the Formula One Register for his assistance, notably on the cars that went into Formula 4 in 1973. Wolfgang Neumayer's formel3guide.com is an excellent resource for German Formula 3. Mention should also be made of the German publication ONS Mitteilungen which recorded very detailed results for all German motor racing events in this period and has been the primary source for hillclimb results.
If you can add anything to these histories, please contact Allen Brown (allen@oldracingcars.com).
These histories last updated on .