Toleman TA860 car-by-car histories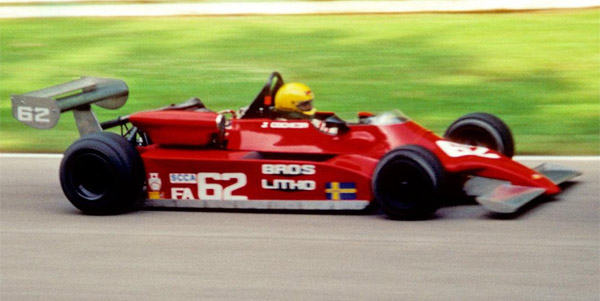 When Lola were granted permission to produce the Toleman TG280 Formula 2 car under licence as the Toleman (or Lola) T850, a version was also built for Formula Atlantic as the Toleman TA860, although it appears in Lola records as the Lola T860. Only two were sold.
Lola had been out of the Formula Atlantic market since its first ground-effect design, the Lola T760 flopped so badly in 1979. North America was still the main market place for Formula Atlantic cars, and the prototype T860 was invoiced to Carl Haas in late June 1981, and about six weeks later it was tested at Mid-Ohio by Doug Shierson Racing and their lead driver Jacques Villeneuve Sr, who had won three of the five races held so far. Villeneuve was impressed by the car, as was DSR team manager Don Schneiders who spoke of its potential, but Schneiders felt it needed work on systems and layout. Villeneuve stuck to his regular March 81A, and retained his title.
A second TA860 was built to Formula Pacific specification and sold to Peter Williamson in Australia, making the model's long-delayed debut at the Australian GP in November. However, it was well off the pace of the leading Ralts, and started the race down among the locally-built specials. Williamson kept the car for three seasons, but achieved no results of note. In the meantime, the prototype had finally been raced in the US, when Juan Cochesa drove it in the Pro race at Road America, but it was then sold off into SCCA racing.
The fate of the US-based T860 is still unknown. Please email Allen at allen@oldracingcars.com if you can add anything.
Chassis
History
Current owner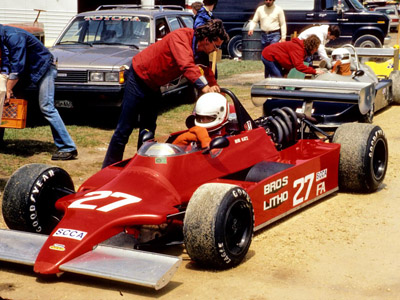 Invoiced to Carl Haas 25 June 1981. Tested by Jacques Villeneuve Sr at Mid-Ohio in early August 1981, but not raced until 1982. To Bob Katz for SCCA racing in 1983. Peter Heckman then raced the car in ECAR Formula Atlantic in 1985. The car was advertised in 1987, but its subsequent history is unknown.
Driven by: Juan Cochesa and Peter Heckmann. First race: Road America (R6), 25 Jul 1982. Total of 6 recorded races.
Unknown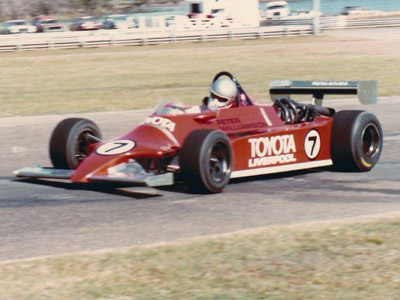 Invoiced to Peter Williamson 16 Sep 1981. Fitted with a Toyota 2T-G Formula Pacific engine, and raced in Williamson in Australian F/Pacific and in some Southeast Asian F/Pacific events. In 1982 it was crashed heavily at Oran Park, and rebuilt on a new monocoque produced by Liston & Fisher. Williamson raced the car until the end of 1984 when he crashed the car during practice for the Australian Grand Prix, and abruplty announced his retirement from racing. The Toleman was sold to Ken Shirvington who raced it in 1985. Retained by Shirvington thereafter. Still with Shirvington in 2003.
Driven by: Peter Williamson and Ken Shirvington. First race: Calder, 8 Nov 1981. Total of 13 recorded races.
Ken Shirvington (Australia) 2003
Acknowedgements
My thanks to Chris Townsend, Bryan Miller and Tom Schultz for their input on this car, and to Tom and to Chris Waters for the use of their pictures.
The fate of the US-based T860 is still unknown. Please email Allen at allen@oldracingcars.com if you can add anything.
These histories last updated on .