Trojan T101 car-by-car histories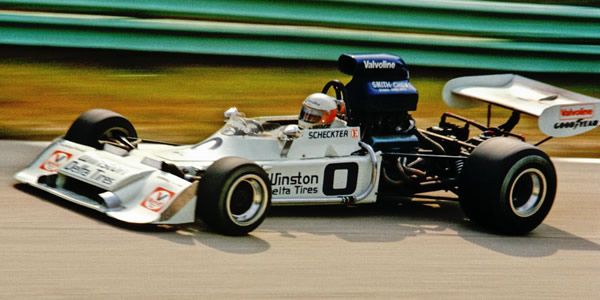 Trojan's first in-house design, the F5000 Trojan T101, was an immediate success, winning eight F5000 races either side of the Atlantic, and propelling Jody Scheckter to the US title.
Trojan had been building McLaren's production cars since the very beginning of the McLaren marque, signing their first deal to produce the McLaren M1A in November 1964. All the McLaren Formula 5000s came from Trojan: the all-conquering M10A and M10B, the disappointing M18 and the uncompetitive M22.
With McLaren pulling out of the production market, Trojan pressed on for 1973 with an in-house F5000 design, basically joining the front end of the Formula 2 M21 designed by Ralph Bellamy to an M18/22 F5000 rear end. As McLaren were unwilling to allow this to be marketed as a McLaren, it became the Trojan T101. Ex-Brabham designer Ron Tauranac was brought in after the season had started to try to get the car to "make sense".
Five T101s were sold, with Jody Scheckter dominating the US series until a late-season swap to a Lola T330 and the four UK-based cars winning five times. Sid Taylor and Jerry Entin, who owned Scheckter's car, had assumed that Tauranac would be working to improve the T101 through the season but he became absorbed in Trojan's F1 program for 1974 and Taylor and Entin were given little help with the Formula 5000 car. Although Scheckter bought a Lola with his winnings, Entin remembers being treated very nicely by Trojan and neither he nor Taylor wanted to go back on their deal to run a car for Brett Lunger in Europe and one for Scheckter in the US.
All and any help would be gratefully received. Please e-mail Allen at allen@oldracingcars.com if you can add anything. Thanks to Marcus Pye for providing the initial histories on the cars in existence today, to Jerry Entin and Patrick Sumner for their recollections and to Simon Hadfield, Philippe Demeyer, Pete Stowe and Jeremy Jackson for other information. Thanks also to Rob Ryder, Jerry Entin, Tom Schultz and Alan Cox for the photographs.
Chassis
History
Current owner
The unknown cars
Chassis
History
Current owner
105? Mike Hall (Rudgwick, West Sussex): British Sprint Championship 1980 (6th at Wroughton 15 Jun; 5th at Colerne 31 Aug; 5th at Weston 4 Oct) and also entered for Gurston Down hill climb in June 1980; British Sprint Championship 1981 (4th at Lydden Hill 16 Aug; 7th at Brighton 12 Sep). Advertised by Mike Hall (Guildford, Surrey) in October 1981.
Driven by: Mike Hall. First race: Wroughton (R6), 15 Jun 1980. Total of 5 recorded races.
Unknown
101? Ray MacDowell drove a Trojan T101 in a couple of libre races at Croft in 1981. He failed to finish a race on 14 June and "assaulted the chicane" in the race on 31 August. This may be the Carlisle-based driver who later raced in BTCC and Porsche series events. Nothing more known.
Driven by: Ray MacDowell. First race: Croft, 20 Apr 1981. Total of 3 recorded races.
Unknown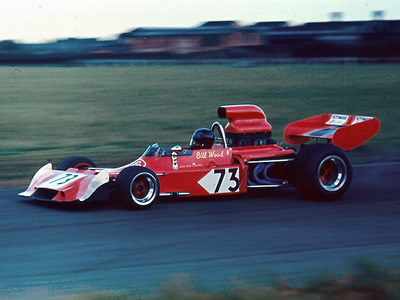 Earlier versions of this page attributed the chassis number 106 to a replacement chassis used by Jody Scheckter after his crash at Watkins Glen in 1973. Since then, categorical evidence has emerged that chassis 103 was repaired and continued in use until the end of the season. So 106, reputedly the car used by Bobbie Bell in 1974, must have been new for 1974, as Bell's adverts always implied. A subsequent version had 103 disappearing after 1973 but the existence of Winston Tires livery on the car owned by Anthony Taylor in 1982 proves where it went, if not how it got there. The Trojan T101s are not as simple as had been thought.
One unexplained advert was for a complete T101 with Morand engine from a Hertford number in Autosport 24 Jul 1980. Unlikely to Mike Hall's car (now believed to be 105) as he was from Sussex but the Morand engine matches the engine in 105 when Steve Cuff had it two years earlier.
Mick Hill's fabulous 1976 'VW Beetle' Super Saloon, which is sometimes said to have been based on a Trojan T101, was actually built from the front suspension and the whole rear end of a T102 but not using the chassis itself.
These histories last updated on .