Chevron B37 history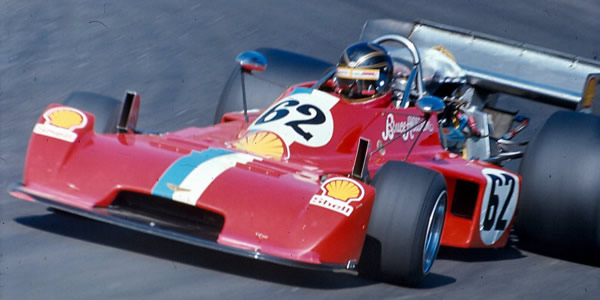 The Chevron B37 was a one-off F5000 car constructed in 1976 for prospective customer VDS comprising a Chevron B35 Formula 2 car fitted with a Morand Chevrolet V8. VDS agreed to buy the car and it was raced by Peter Gethin and Teddy Pilette in the 1976 US series.
Racing Team VDS had been a Chevron customer in 1973 and 1974 but after the 1974 Chevron B28s proved a disappointment, Rudy van der Straten took his business to Lola for 1975 where they had to make sense of the complex and largely unloved Lola T400. The team moved their racing operation from the UK to the US F5000 series for 1976 but could not decide between a new Chevron or Lola's latest offering. As both cars were only available to order, VDS arranged a test session at Paul Ricard at the end of February which saw Lola bring their development Lola T450 fitted with a Morand Chevrolet engine and Chevron brought a Chevron B35 F2 car which had been fitted with the same type of engine. Van der Straten decided on a pair of Lolas but also paid for the prototype Chevron, as Chevron desperately needed the funds, and VDS would use all three cars in the US series. The B37 was initially assigned to Peter Gethin, who had a long association with Chevron, but he also used a Lola at Road America and Mid Ohio while teammate Teddy Pilette drove the Chevron at the latter races. Gethin drove it again in the Australian Internationals, where he did well, after which it was sold to Bruce Allison who raced it in the UK series in 1977 and then in Australia in 1978. It remained in Australia until returning to England early in this century.
If you can add or correct anything, please contact Allen Brown (allen@oldracingcars.com).
Chassis
History
Current owner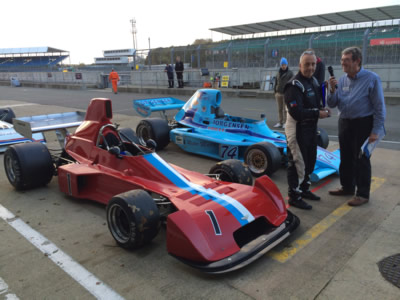 To VDS Racing and entered for Peter Gethin in the 1976 US F5000 series (also raced once by Teddy Pilette) and in the Rothmans series in Australia in early 1977. To Bruce Allison (Brisbane, Australia) and raced by him in the 1977 UK Group 8 Championship and in the Rothmans series again in Australia in early 1978. Then to Ivan Tighe (Brisbane) and raced in national Australian F5000 and in the International series in 1979. Raced by Tighe up to the end of F5000 in Australia in 1982 and retained by him until 2001. Then sold via Race Car Warehouse (Brighton, England) in early 2002 to Simon Hadfield (Shepshed, Leicestershire) and completely restored. Raced with great success by Hadfield in historic racing both in the UK and in Australia from 2004 to 2008. It has since been raced by guest drivers, including Tony Trimmer at Oulton Park in 2009, Marcus Pye at Oulton Park in 2010 and Ben Anderson at the 2012 Silverstone Classic. Sold in October 2014 to Neil Glover (Ansty, West Sussex). Won first time out in the Derek Bell Trophy race at Silverstone 18 October 2014.
Driven by: Peter Gethin, Teddy Pilette, Bruce Allison and Ivan Tighe. First race: Pocono (road course) (US R1), 9 May 1976. Total of 32 recorded races.
Neil Glover (UK) 2014
Chevron Heritage
Chevron Heritage supplies genuine Chevron parts for pre-2008 cars, using the original Chevron drawings, jigs, body moulds and patterns which have been owned by the company since 1983.
Chevron Heritage is licenced to manufacture Chevron B8, Chevron B16 and Chevron B19 continuation cars by Chevron Cars Limited which owns these trademarks.
Contact Chevron Heritage Limited on +44 (0)1256 345 582 or email tim@chevronracingcars.com.
These histories last updated on .