Begg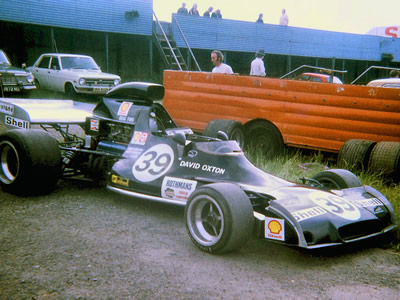 New Zealand engineer George Begg was one of the first car builders to adopt F5000, fitting a Chevy V8 to one of his cars as early as June 1968. For the 1969/70 domestic season, the first to F5000 rules, Begg and Fred McLean built a pair of Begg FM2 F5000 cars; a fashionably wedge-shaped monocoque. With a young Graham McRae at the wheel, the car proved surprisingly competitive in its early outings.
A more sophisticated FM4 appeared for the 1970/71 season and Begg kept up their momentum with the FM5 design for the 1972/73 season, one car appearing in UK events with David Oxton. McLean then left the firm and Begg produced just one more car, the 1974 '018' design before George Begg decided to retire in 1976. George died in April 2007, still very high regarded in his native country.
All and any further help would be gratefully received. Please e-mail Allen at allen@oldracingcars.com if you can add anything.
Type
Years
No.
built
Notes
F5000
1968
1

Originally built as the 'Begg-Daimler' in June 1967. Later bought back and fitted with Chevy V8 as "semi-prototype F5000". Crashed in practice for its first race at Teretonga in June 1968 and not used in that specification again. Several owners later it was the basis of the Allross F5000. By 2005, the car had been returned to Daimler power and beautifully restored by Brian Grant.

FM2
1969
2
Monocoque. Raced by Graham McRae, Geoff Mardon, Pierre Phillips and Leo Leonard in the 1969/70 season.
FM4
1970
1
Monocoque. First raced Wigram in January 1971.
FM5
1972
2
Monocoque. First raced Oct 1972. Dave Oxton won the 1973/74 NZ Gold Star and also raced in the UK in his car. A copy of this car was later built for Fred McLean for Allan McCully. Full history available
018
1974
1
Monocoque. First raced by Jim Murdoch Gold Star late 1974. Owned by Phil Mauger until early 2005 when sold to Noel Atley (Invercargill, NZ). Raced at the Classic Speed Fest at nearby Teretonga on 12/13 Feb 2005.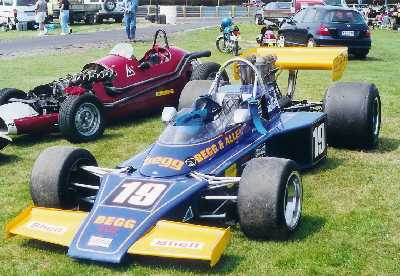 A previous version of this page said that two FM5s were built, which is true, but not the whole story. Begg's FM2, FM3 Formula Fords, FM4 and FM5 cars were given the FM prefix for Fred McLean, who built the cars and was one of the key members of the Begg team until he left in 1973 when the rest of the team set off to compete in the British F5000 season. McLean then approached Allan McCully and offered to build a F5000 for him. This car would be called 'FM5', just as the Begg FM5 had been, and followed essentially the same design, but with a strengthened tub, revised top body section, and changes to the suspension. The car was built up by McLean and completed at the workshops of PDL, McCully's sponsor. McLean and McCully regarded this car as a FM5, not a Begg FM5, and it was entered as such. At a later point, the car started to be regarded as a Begg FM5, but exactly when this happened is still being explored. This car was being raced by Lindsay O'Donnell in 2012.
Sources
The principal sources for these histories are: "A Classic World & When the Engine Roars" by George Begg and "Historic Racing Cars of New Zealand" by Graham Vercoe.
These histories last updated on 19 November, 2018 .
Total number built: 6.