Lola T300 car-by-car histories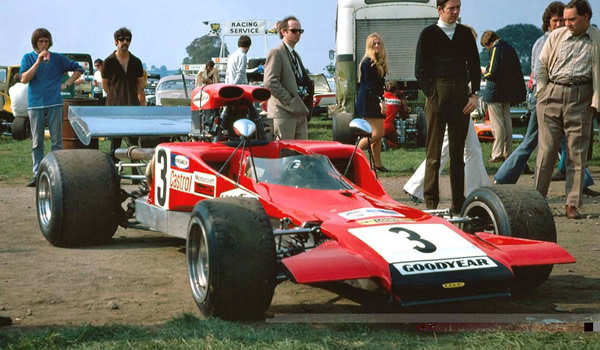 For 1972, Lola replaced the T190/192 series with the lighter and nimbler T300, a F5000 rear end mated to a F2 chassis. It again sold in large numbers, and was highly competitive in both the UK and US championships.
Although Lolas had been numerically dominant in F5000 since the original T140, they had not necessarily been the quickest car. The Eagles, McLarens and Surtees had dominated the early years and even the 1971, T192 was struggling to assert itself. Late in the summer of 1971, Frank Gardner decided he needed something more refined than his highly developed but hefty T192 and decided to try a Chevy V8 in the back of Lola's pretty new F2/FB T240. The combination worked well and Lola quickly dubbed it the T300. It would prove to be the first step in Lola's utter domination of F5000 through the T300-T330-T332 family.
The T240 chassis had been designed for 1600cc engines, and the front of the chassis was more feeble than other F5000s. A large number of T300s were wrecked in accidents: the prototype T242/T300, Sandy Shepard's HU2, Graeme Lawrence's HU3, Neil Allen's HU4, Warwick Brown in a retubbed HU4, Horst Kwech's HU5, John McDonald's HU6, Terry Sanger's HU9, Brett Lunger's HU11, and, maybe, Eddie Miller's HU12. Many of these resulted in leg injuries, leading to the term the "Lola limp". Most were repaired, but six were write-offs, including Reg Cook's HU16 lost in a trailer accident, so 12 of the 18 T300s built should probably remain. One of those cars has been reconstructed on a new tub so the total becomes 13.
In the UK, only the T242/T300, HU1 and HU9 were raced; two of these were wrecked and the other sold to Australia. Of the antipodean cars, the ex-UK HU1 went to the US and the other three (HU3, HU4 and HU16) were all destroyed. So all the surviving T300s ended up in the US and all known cars come from US stock. Only nine have been found so far.
So it looks like five T300s are still missing. Can you help? Do you know any of these former owners? Mike Brockman, Doug Barrow, Eddie Miller or Joseph Schultz. Are you one of them? All and any information would be gratefully received. Please email Allen if you can add anything.
Chassis
History
Current owner
The 1973 mystery cars
All the 1973 mysteries appear to be cleared up but it is still worth summarising what happened to each car in 1973. In the US, Mike Brockman acquired HU1 via Haas, Sandy Shepard's HU2 was for sale right through the regular season, Tuck Thomas bought the ex-Kwech HU5, John McDonald bought the ex-Hansen HU6, Steve Pieper bought the ex-Wietzes HU7, Doug Barrow bought the ex-Gunn HU8, Hogan retained at least one of HU10 and HU11, Eddie Miller bought the ex-Hutchison HU12, Flickinger retained HU14 and Kroll retained HU15. The Jones/Eisert/Bartlett HU17 also reappeared briefly at the start of the season. HU6 temporarily vanished as Hansen only appears to have raced an older T192 in Nationals. Other cars were wrecked or overseas: HU3, HU4 and HU16 in Australia, HU9 in the UK.
So just one of the Hogan cars has vanished although HU18 also remains a mystery.
The 1974 mystery cars
There was a mass turnover of T300s for the 1974 season, with many cars leaving the Pro circuit and heading off to SCCA Nationals. Norm Marx bought the Kwech/Thomas HU5, John McDonald retained HU6, Brad Blankenship bought Pieper's HU7, Hogan retained one of HU10 and HU11, Floyd Sable bought Flickinger's HU14, Kroll retained HU15, and Danny Ongais acquired the Jones/Eisert HU17.
So that leaves four cars that go missing after the 1973 season: Mike Brockman's HU1 from Orlando, FL, Sandy Shepard's HU2 from Denton, TX, and Doug Barrow's HU8 from Riverside, CA, plus that second Hogan car. Four new combinations appeared in 1974 to account for these, all of them in California: Eddy O'Brien, Bill Baker, John Briggs and Joseph Schultz.
Chassis
History
Current owner
Jim Gustafson (Bessemer, MI) is identified by Autoweek as driving a T300 at R5 Ontario Motor Speedway on 1 Sep 1974. However, at Riverside (R7 - 27 Oct 1974), Gustafson's car is identified as a T190 and as he advertises a T190/2 on 1 Feb 1975, it is assumed that the "T300" identification is in error. Also, the car raced in 1974 by Arlon Koops was identified on previous versions of this page as a T300. A photograph kindly provided by Road America historian Tom Schultz showed that was his ex-Bob Lazier Lola T330, acquired a year earlier than realised.
The later cars
From 1975 onwards, the T300s quickly fade away. In 1976, only Pollard's HU10 and Kroll's HU15 competed in the US F5000 series.
When Can-Am arrived in 1977, Kroll's car was quickly converted and ran right through to the end of Can-Am in 1986 but the only other T300 known to appear in Can-Am was HU5 in the hands of Dave Hoover and Mike Cannon/Canan. Finally, in 1987, Jay Braffett raced HU17 alongside the Kroll HU15 in the CAT series, a short-lived successor to Can-Am.
By the late 1980s, two Lola T300s were beginning to appear in historic racing in the UK: Alex Seldon and Geoff Thomas racing HU10 and John Beasley and John Harper racing HU12. Also about this time Michael Duncan bought a car that is thought to be HU2.
Chassis
History
Current owner
An unknown Lola T300 which Michael Duncan (then San Jose, CA, later Colchester, CT) recalls buying from Jim Jaqua (Laguna Beach, CA). Paperwork currently with the car identify it as HU2 and list the owners after Sandy Shepard as Phil Conte, "Doug Melash" and Jaqua. "Doug Melash" is probably a reference to John Helash, from whom Jaqua bought T300 HU8, before selling it on to Les White.
Duncan's recollection was:
I was shopping for other parts, at Jim Jacqua's garage in the later 80's (in S.CA) when we came across the T300. It was a tub, with suspension, brakes, wheels, steering rack, pedals, fuel cells, and some orange bodywork. I almost immediately resold it to Harold Drinkwater, and helped him box it up to ship back to England.
Unfortunately, Jacqua has no recollection of selling Duncan a Lola T300. So either Duncan or Jacqua are misremembering this, making it impossible at present to be sure where this car came from.
From Drinkwater, it passed to Ian Webb and a new body and other boxes of bits were added to the package. In 1991, Webb sold it to Peter Voigt (Lindfield, Sussex) who has been able to acquire all the other parts:
I now have just about everything I need to complete the rebuild; except time. With work and other cars I think it will be at least another couple of years before it is finished unfortunately (Peter Voigt Nov 2004).
Retained February 2021.
Peter Voigt (UK) 2021
Shayne Windelburn (NZ) bought a wrecked T300 tub and other T300 parts from Ed O'Brien in July 2005. This was a tub that O'Brien had damaged racing his T300 at Phoenix and had acquired another tub to rebuild the car. Shayne plans to build up the tub into a running car. With John Windelburn in February 2019.
John Windelburn (New Zealand) 2019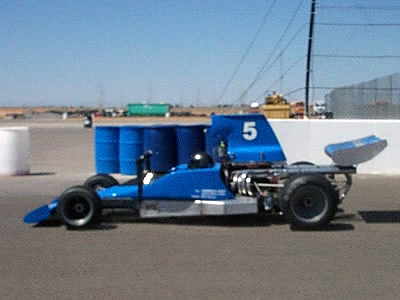 My thanks to Wolfgang Klopfer, Shayne Windelburn, Chris Townsend, Gus Hutchison, Jeremy Jackson, David Manton, Chuck Haines, Marc Rauchfuss, Evan McGreevy, Sandy Shepard, Michael Duncan, Brad Blankenship, Bill Peters, Dick Kantrud, Bob Hume, Peter Voigt, Geoff Thomas, Marcus Pye, Simon Hadfield, Bruce Fullerton, Andrew Kluver, Steve Prestek, Bryan Miller, Chris Pedersen, Tom Johnston, Mark Dillon, Chuck Raggio, Ray Stephens, Bill Allen, Darrell Smart and others for getting these histories as far forward as they are. My thanks also to Gerr Measures and Jim Thurman for background information on sprint racing; in particular the brief rear-engined invasion of that sport around 1973.
These histories last updated on .