BRM P138 car-by-car histories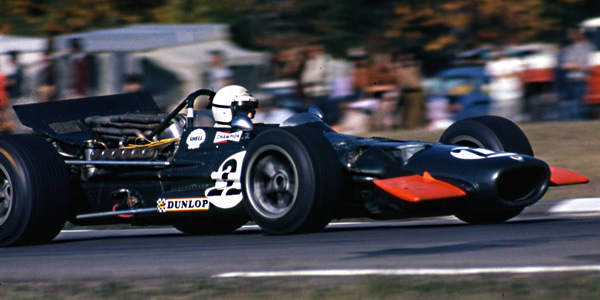 The BRM P138 was a further variant on the P126/133 theme, but differed in using a BRM gearbox instead of the Hewland 'box. It was produced for the 1968 Italian GP, and continued in use as a backup car in 1969.
BRM team leader Pedro Rodriguez was allocated the P138 for the Italian GP, but was given the choice of P133 or P138 at the Canadian GP, and preferred the older car. The Mexican stuck with the P133 thereafter, but new recruit Bobby Unser drove the P138 at Watkins Glen after he had written off his intended P133 in practice. The new P142 48-valve engine was ready for 1969, and one was fitted to a new P138, chassis 138-02, for new team leader John Surtees, but it broke a tappet guide and Surtees started in 138-01 with its regular 24-valve P101 engine. The 48-valve engine was back in 138-02 at the Race of Champions two weeks later but Surtees ran over something in practice which puncture a tyre, and 138-02 was comprehensively destroyed at Westfield. After a long night transferring the new engine into the sister P138, the BRM mechanics found it had ingested some mud, so Surtees withdrew. Surtees then finished 5th at the Spanish GP, but he was the final finisher from a mere 14 starters and three laps behind fourth place. This turned out to be the best performance by a P138, which says rather a lot about the model. A new model was then produced, but this P139 barely differed from the P126-133-138 cars. The surviving P138 continued in use as a spare car and then for hire deals, before being retired at the end of the year. Somehow, this car, less engine and gearbox, was later seized by Canadian customs, and stayed in the country for many years. Nobody at BRM seemed especially keen to retrieve it.
Car
Total
Race
Starts
Grand
Prix
Starts
Grand
Prix
Wins
First Race
Present Location
9
9
Italian Grand Prix
(8 Sep 1968)
Canada 2017
(South African Grand Prix)
(1 Mar 1969)
Written off, Race of Champions (P) 1969
Please contact Allen Brown (allen@oldracingcars.com) if you can add anything to our understanding of these cars.
These histories last updated on .