Leda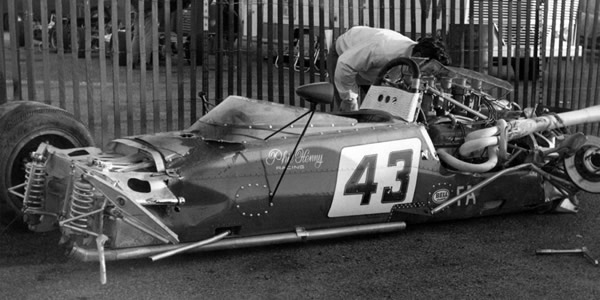 By the end of 1969, Len Terry was one of the superstar designers of the age. With the Lotus 38 Indy car, 1966 F1 Eagle, the BRM P126, the Kincraft Formule Libre, various Mirage sports cars and the F5000 Surtees TS5 on his CV, the Leda LT20 could have been expected to be the car to buy in 1970. However, Terry's innovative rear suspension was a disaster, and it was well into the summer before development driver Roy Pike got the car working properly.
The one-off Leda LT22 was a significant step in the right direction and the Leda LT25 saw Leda return closer to the front of the grid. For 1972, Graham McRae joined forces with Leda's owner Malaya Cars Group and laid out the design of the LT27, which was then completed by Terry. These cars were later renamed McRae GM1.
All and any help would be gratefully received. Please email Allen at allen@oldracingcars.com if you can add anything.
Total number built: 7 raced
These histories last updated on 24 November, 2018 .