Marc Surer Interview
by Richard Jenkins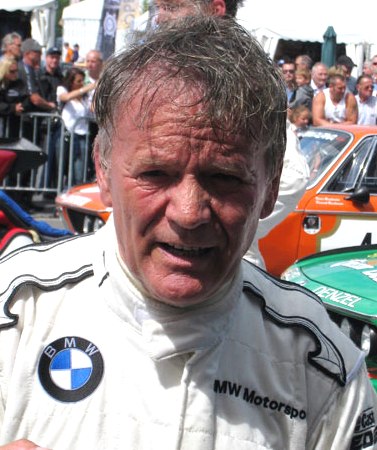 1
RJ: What started your interest in the sport, I understand you worked as a kart mechanic originally?
MS: Yeah, I swapped over! I just wanted to drive. I was a farmer's son, so as a very young boy, I learnt how to drive a tractor and continued to drive it for some while. When my parents went out, me and brother got the jeep in the farm and drove that round the farm! So I guess driving itself was in my blood. I also asked my father if I could drive his car as well at any opportunity I could, but he often said no!
RJ: Was your father interested in the sport? Did he encourage you in any way?
MS: No, not at all. Farming was his thing. As for encouraging me, no, in fact, it was the opposite; when I started, he kept saying to me, "when are you going to stop this nonsense?" He was, however, an engineer and he knew a few people who could help me get a mechanical engineering job which he thought would be more use. I also started to study mechanical engineering but I had to stop as I didn't have the money to do that and go racing.
RJ: How difficult was it to pursue your career considering Switzerland's racing ban? Do you feel this has affected the development of Switzerland's young racing drivers as some of them may've been talented but not had the funds or opportunity to race in France, Italy and Germany?
MS: Yes, very difficult. I started karting in Switzerland, winning the Swiss title and this gave me a chance to get a Swiss racing licence. As part of this licence, you have to compete in five hill-climbs and five slaloms and I decided to go for it. But then I was given an opportunity to race a Formula Vee car and I thought "Well, I'm just going to have to explain to them that I can't race this car in Switzerland". But the opportunity was too good to turn down so I looked to race the car in Germany. This meant I had to get a German racing licence which took a bit of time and effort, but I did it in the end.
I'm sure that at least one or two people have given up who could've been in Formula 1 talent-wise. I mean, how can you get the sponsorship locally when you don't even race in the country? Most guys, when they arrange sponsorship, say "Come and see me race the car, you can see your sponsorship on the car or helmet". Well, in Switzerland's case, you have to say to the sponsor "Well, you can come and see me race but... oh, you have to travel 300 or 400 kilometres, maybe more!" You can't even say, "Come at the weekend, I'll be testing the car" becu're talking about a 30 minute to one hour drive, it's not exciting. So it is very difficult indeed.
On the other hand though, the flip side to the ban, is that those who do carry on tend to do very well and tough. They are battling against the odds; they have a lot to overcome and become determined to make a real career for themselves. I mean just look at (Sebastien) Buemi. When he started in Formula BMW, he also drove at my driving school. He had some support from BMW and enough money separately to start the season but not enough to finish it. He knew he had to start well to carry on, and he did start very well. (RJ note: Buemi came 2nd and 3rd in the respective series in 2004 and 2005. The 2004 series was dominated by Sebastian Vettel, but Buemi finished as top rookie five times in the first eight races). You have to impress people; otherwise you don't get the money, so I think that drives people to be tougher.
RJ: You joined BMW in 1977 and have been involved with them ever since. What do, in your opinion, BMW do so well that has made them so successful?
MS: It's like every successful company, it's the people. For me, especially when I was driving, it was down to Paul Rosche. (RJ Note: Rosche was the long time BMW designer, engineer and technical director). Rosche was the driving force and you know, he was producing superb engines that he didn't have the budget for as it were, and this brought success and it lifts everyone up. You always need someone to be a driving force to be a successful company.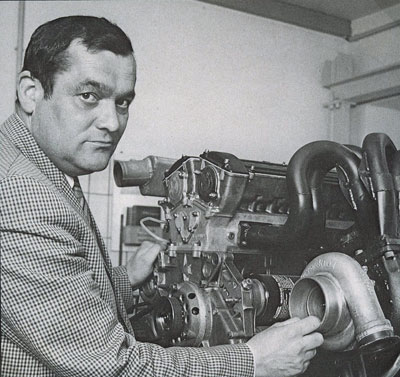 2
RJ: How difficult is it to go back to a circuit, even if it wasn't the circuit's fault, where you've had serious crashes? I'm talking about Kyalami, obviously, where you broke your legs twice. Did you approach the circuit a slightly different way in 1983?
MS: It's more…. If you face the same situation again, like arriving at a place where you have no run-off area or somewhere you have had a crash before, the temptation is that when you go round the first time, you back off, you observe things and so on. But then every time you go into that corner, it's at the back of your mind. It's better to just go for it and you can then prove to everyone else, but most importantly yourself, you can do it. Once you've done it once, you tend to forget you ever crashed there.
RJ: You enjoyed many years in Formula 2. What did you enjoy the most and do you believe that series, compared to later ones, produced a higher quality of drivers?
MS: I think the biggest thing I learnt was how to set up the car. It was always one of the key things, setting up the car. This was because the cars were so similar; there was no real advantage with horsepower as most cars had the same power. That said, for a while, BMW did a fast engine, but then Brian Hart produced a fantastic engine to counteract that, so it really was all about setting up the car to give yourself an advantage. Initially we lost a bit of time with the underskirt of the car, but we worked on it and finally improved it and that makes so much difference in terms of your development. You become a stronger driver all round.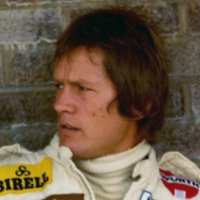 3
RJ: One of the most notable and larger than life team-bosses you had in Formula 1 was Teddy Yip. What are your memories of Teddy and what was it like working with him?
MS: Teddy was a fun guy but he was very difficult to understand! But he invested in motorsport, so he was a good man for motorsport, he was an enthusiastic, he cared. But it was difficult to work with him because every single day he would be in a different mood. You were never quite sure if you would have the engines at the next race because he wouldn't pay for them, muttering "Money doesn't grow on trees", but we kept saying to him, well if we don't have the engines, we won't get any start money or prize money. Then, of course, it was all fine in the end; he carried on and enjoyed it. It was all a bit difficult sometimes. But it was more difficult for the people he worked closest with, like the team managers and designers, so not so much me as a driver.
RJ: You've gone on record saying that the Theodore was the worst car you ever drove. What went wrong? Was it solely to do with the tyres or were there other factors?
MS: The car itself worked really well with the Michelin tyres as it was pretty much built to accommodate those tyres. The Michelin tyres had a very stable back tyre and so when we weren't on Michelin tyres, well, we had a problem! The Michelin tyres had really good downforce. But I remember my first race without the Michelin tyres and I remember having oversteer on the straight!! The corners were no better; the car would spin before you even finished the corner! But the problem was that they had so many driver changes, it was difficult for them to gauge what worked and what didn't and whether it was the driver or the car. It was quite difficult to tell them the problem as a result. Then there were the concerns about money and so on that also affected the development of the car.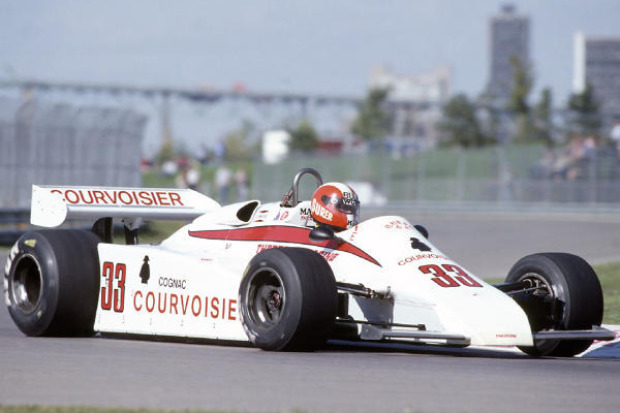 RJ: The crash that ended your F1 career and killed poor Michel Wyder, effectively spelt the end for F1 drivers racing in series other than F1. Do you feel drivers thereafter suffered a little bit through not having experience in other machinery?
MS: I feel they did in a way, because as a racing driver, you just want to drive. When I drove for BMW in whatever capacity, I was normally doing Formula 1 as well, so it was good for me. If you are concentrating on only one driving style, then it's better to do just the one and stick with Formula 1. But the more you race, the more you learn.
RJ: What for you, personally, was the most satisfying result of your F1 career?
MS: I think I have to choose Rio, the Brazilian Grand Prix, in 1981, where I took the fastest lap and finished fourth in the Ensign. The car really worked well with the rain tyres. I must admit at the time when racing I didn't really think that much of it, but afterwards I looked back and thought that was good. I remember the enjoyment and satisfaction people got from the result at the team and that's a nice feeling, you want to go on and keep doing that for them. It was the kind of rain that suited the tyres so you could slide the car without worrying too much about spinning off and you could enjoy it.
RJ: What gives you the most enjoyment and satisfaction in your road and racing instructor role?
MS: I find that it's two different things. As an instructor, I can teach people how to avoid an accident, and then in the evening once they have gone home, they're better drivers. The key is the braking distance. I think most people have a general idea about braking distances and what is safe and what isn't, but people often think, "Ah okay, I can do the same if I brake at 70mph than if I brake at 50mph". Then you teach them what IS safe and you know that you are teaching people to save their and other people's lives. That's a good feeling.
With young drivers, it's unbelievable how they can drive so fast but still not know what a clutch is! They're fast, but they forget to change gear!! You then get the chance to teach the young driver to do it correctly and that is also a nice feeling.
Also, over the years, I've had some drivers I've taught that have made it to Formula 1. People like Sebastien Buemi, Timo Glock. Maybe they weren't the best at the time they came to me, but they received my help and it's satisfying to see them go on and do well.
RJ: You did pretty well in 1985...
MS: The car kept breaking!
RJ: .. Well, you did well, the car didn't! But you were not kept on despite that. Although Brabham's 1986 season ended up being poor, was this at the time frustrating? Why didn't you stay on?
MS: Well, Bernie (Ecclestone) was under a lot of pressure from the sponsors Olivetti. They wanted to leave the sport after (Nelson) Piquet left and the only thing that would satisfy them and keep them was to have an Italian driver; of course they then ended up with two. (RJ Note: Riccardo Patrese and, initially, Elio de Angelis) But also, I have to say, it took me a long time to adapt to the car. After so many years of struggling, I suddenly had a car that could win! I started to believe that I could do it. I had one other problem. The broken legs, that I broke some years back at Kyalami, caused me a lot of problems with switching from the accelerator to the brakes. When I started rallying, I had a test driver who said to me one day, "What the hell are you doing?!" I said "What do you mean; I'm just doing as I've been taught?"
He said "Use the clutch more. Just brake with your left foot." You see, with rallying, you sometimes have to hold the car with the brakes to stabilise it. So, I got used to it, eventually, and started using it for Formula 1. Left-foot braking is very difficult initially and you need a good gearbox as well, so you have to get the feeling, but once you have it, you're there. I had the confidence to do this. Trouble was, the gearbox kept breaking because of this, but I didn't tell anyone, I just kept quiet. But I only gained this confidence right at the end of the season. Thing is, I think Bernie had already made the decision before the year's end to replace me.
RJ: What was Gordon Murray like to work with?
MS: Well, Gordon was responsible for Nelson (Piquet), so I didn't work with him all that closely. I worked closely with Charlie Whiting, he was my engineer. It's funny how I still see him at all the Grand Prix's. Gordon listened to Nelson and he did whatever Nelson wanted and he could always see the whole concept, the bigger picture. When I raced in Formula 2, I worked with Robin Herd and he was constantly concentrating on the setup of the car, trying to change a little bit here and a little bit there. With Gordon, if I went to him and said, "I've got a problem here, how do we get around it?" he would always have a solution. He had a different view and had the ability to design the complete car. He was just so completely different, a genius... I'll tell you a story about him to finish. One time I was looking for him and I eventually found him sitting, reading a book, "How to be a Musician", during a Grand Prix weekend! I mean he was kind of strange, but a nice person, but a genius, definitely. I always felt though Gordon was very much a one-driver-in-a-team designer, though.
Interview conducted in the Goodwood Driver's Club, Goodwood Festival of Speed, 24th June 2016. Thanks to Marc for his time both at the event and prior to it when we were arranging the interview.
Photo credits:
1 & 2 Surer at Goodwood Festival of Speed & Paul Rosche. Both copyright Carlos Ghys. Used with Permission.
3 Marc Surer, Donington Park, European Formula 2 race, 19th August, 1979. Copyright, Alan Cox. Used with Permission.
4 Surer in the Theodore, 1981. Copyright, LAT. Used with Permission.
Last updated by Richard Jenkins on 16 Nov 2016.
All text is copyright Richard Jenkins 2016 - 2023.