Periodicals (magazines, newsletters and yearbooks)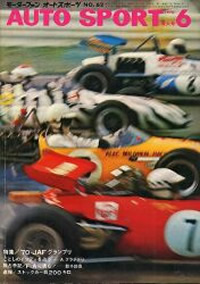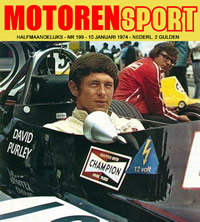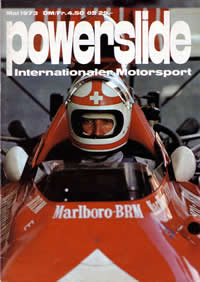 OldRacingCars.com has a collection of over 7,900 magazines and other periodicals, including complete collections of Autocourse, Autosport, Motor Sport, Grand Prix International, Formula/Racecar, Canadian Track & Traffic (on CD) and Speed World International for this period; plus Motoring News from 1963 to 1980, Competition Press & Autoweek from 1958 to 1982, On Track from 1981 to 1995, Racing Car News from 1967 to 1979, the Clymer and Hungness Indy 500 Yearbooks from 1946 to 1989 (plus the Davidson Indy 500 Yearbooks 1974 and 1975), Oxman Road Racing Annuals 1976 to 1978, Race Report 1967-1971 and a largely uninterrupted collection of Motor Racing from 1962 to 1970. We would welcome any donations to develop the collection.
We are also actively developing collections of Speed Scene, The Wheel, Finish Line, Canadian Motorsport Bulletin, National Speed Sport News, Autosport Canada, Wheelspin News, Classic Car Africa and other US, Canadian, Australian, New Zealand and South African motor racing publications.
Foreign language publications are proving very helpful for F2, F3, 2-litre sports racing and for hillclimbs. A collection of the French magazine Echappement is largely complete for 1968-1983 and we also have Italian weekly Autosprint for much of the 1970s, German publication of record ONS Mitteilungen for 1962-1980, French monthly Sport Auto for 1970-1982, and growing collections of Swiss monthly Powerslide, French monthly Autohebdo and Japanese monthly Auto Technic. We also have access to Swiss publication of record Automobil Revue for 1960-1980. Other magazines with detailed coverage of races are very much of interest, such as Auto Italiana in Italy, Herbert Völker's Auto Revue in Austria, Sportmoteur and Motorensport in Belgium, and Auto Sport in Japan.
Contact Allen if you can help with anything.
Historic publications are also very useful for tracking later ownership of cars, for historic race results, and occasionally for their illustrating feature articles. As well as the long-standing Victory Lane and Vintage Motorsport in the US, there have also been three exceedingly high quality but short-lived magazines in the UK: Historic Race & Rally (1992-1993), Historic Racing (1994 to 1995) and Historic Motor Racing (2000-2001). Two excellent French publications are also worthy of note: Automobile historique (from 1999) and Autodiva (from 2010).
SCCA Regional Publications. Last, but not least, many regions of the SCCA published newsletters during the 1960s, 1970s and 1980s, a good many of them continuing until they were replaced by email and then by websites. Some of these, notably San Francisco Region's The Wheel, Cal Club's Post Grid and Finish Line, Chicago's Piston Patter and New England Region's Pit Talk, were excellent publications and we are keen to acquire copies before they are lost.
Periodical collection
Autosport (Jan 1960-Sep 2004)
Motorsport (1960-2002)
Motoring News (1963-1980)
Grand Prix International (complete run: 1979-1986)
Speed World International (complete run: 1968 only)
Motor Racing [BRSCC] (complete 1962-1970; partial collection 1955-1961)
Speed Scene (partial collection 1984-2006)
Formula/Racecar (complete run: 1973 to 1980)
On Track (1981-1995)
Competition Press & Autoweek (almost complete 1958-1982)
Sports Car [SCCA national newsletter] (complete 1944-1970; partial 1971-74; complete 1975-1994)
The Wheel [SCCA San Francisco Region] (partial 1971-1975; complete 1976-1985)
Finish Line [SCCA Cal Club Region] (partial collection 1972-1983)
Echappement (1968-1982 - just 8 missing)
Sport Auto (1968-1981 - 10 needed)
Powerslide (1969-1973 - 41 issues held)
ONS Mitteilungen [Germany] (1962-1980)
Racing Car News [Australia] (1967-1979 - 10 needed)
Autosprint [Italy] (1972, 1973, 1975 and 1979 complete; most of 1978)
Scratch [France] (1968-1976 - small collection)
Auto Technic [Japan] (partial collection 1980-1990)
Autohebdo [France] (1977 almost complete; 1978 halfway)
Automobil Revue [Switzerland] (1960-1980)
Canadian Track & Traffic (complete run)
Canadian Motorsport Bulletin (1971-1974)
Sports Car Graphic (incomplete collection 1961-1971)
British Racing News [BRSCC] (partial collection)
USAC News (small collection)
Victory Lane (1989-2015)
Historic Race & Rally [Editor Clive Richardson] (complete run 1992-1993)
Historic Racing [Editor Graham Gauld] (complete run 1994-1995)
Historic Motor Racing News (incomplete collection, 2003 onwards)
Classic & Sports Car (partial collection)
Vintage Motorsport (small collection)
Classic Car Africa (small collection)
Autodiva [France] (small collection)
Rewind [Singapore] (partial collection)
HSCC magazine (partial runs)
Collections are also being actively developed of other SCCA regional magazines and newsletters, the largest at present being of Pit Talk (New England Region), Piston Patter (Chicago Region) and Straight Pipe (Washington Region).
We are also starting to collect Japanese Autosport (1970s) and Sport Moteur (Belgium).
Some other magazines existed in this period that we still know little about. 'Auto Sports' magazine was published published from October 1962 to February 1964 according to the exhaustive research into automotive periodicals conducted by Robert E. Lee (Warrenton, OR). Larry Tomaras was editor and publisher, and its publication address was 2430 West Lawrence Avenue, Chicago, IL. Don Roseldale was east coast editor, Joe Scalzo west coast editor, Jerry Sloniger European editor and Al Krause USAC editor. It was then renamed 'U.S. Auto Sports' and published from Gary, IN, but only lasted until February 1965.
This list was last updated on 3 September, 2023 .