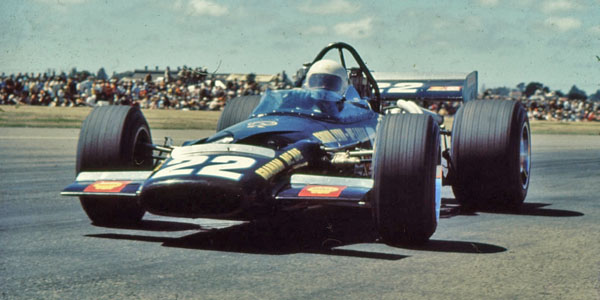 Formula A and Formula 5000 International champions 1967-1976
1970
Graeme Lawrence
Ferrari 246T/69*
Notes
Numerous sources say Hutchison's car was Chevrolet powered in 1967. It was actually equipped with a Formula B 1600cc "phase 2 BRM-Ford dohc engine ... with Weber DCOE45 carburetion" (see Competition Press & Autoweek 10 Jun 1967 p2).
Graeme Lawrence's 1970 Tasman-winning car was a 2.4-litre Ferrari. He only won one race, most of the others falling to McLarens.
David Purley's Chevron B30, which won the 1976 British G8 championship, is included in the table above although by then the Shellsport championship had been opened up to F1 cars. The Chevron was powered by a 3.4-litre Cosworth-Ford GA V6 engine.