Where are they now?
by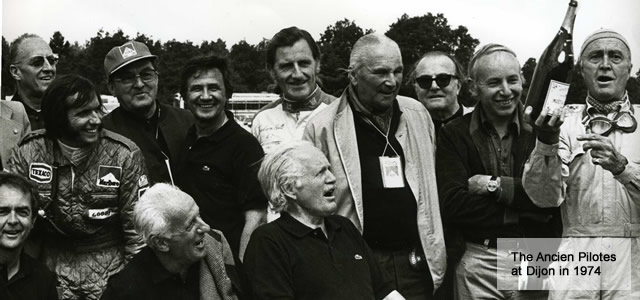 This site is brilliant and shows that there is life beyond racing (Bruce Jones, Autosport Editor 1993-1996)
The aims of Where Are They Now are - in no particular order:
To try to answer what motor racing personalities are currently doing since their time in the sport.
To try to ensure everyone featured on this site has full biographical details, including full places of birth and death
To try to have a photograph of each personality - both when involved in racing and later in life.
To try to give each person a small biography to establish their significance to the sport.
We aim to provide as up-to-date and accurate information on everyone featured on this site. We are always indebted to the many contributors who help with information or correct any mistakes and regret that space doesn't allow us to thank everyone here. However, please feel free to contact me on with any information you might have.
In Memoriam
The ongoing work, achievements and development of this site is dedicated to the memory of a number of key contributors who have helped aide this site immensely:
Gene Heeter, Barry Lake, Earl Ma, David McKinney, Don Radbruch, Wolf Gruhle and Basil van Rooyen.